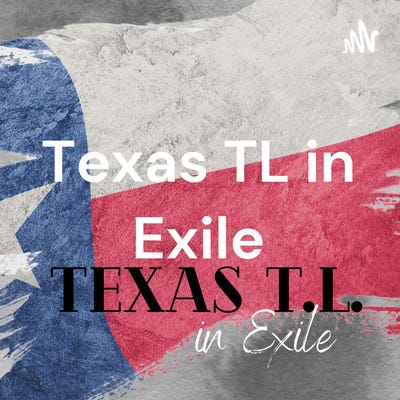 Jan 3, 2022 • 43M
Texas TL in Exile Ep 4 (audio)
Current issues, historical perspective, literature, film, entertaining discussions about America today. Support this podcast: <a href="https://anchor.fm/tl-davis/support" rel="payment">https://anchor.fm/tl-davis/support</a>
In this 4th episode, I interview George Gramlich of the Sangre de Cristo Sentinel newspaper in Colorado that was critical to getting three of their RINO county commissioners recalled, resetting the local narrative around the concerns of the conservative population, rather than liberal talking points obtained from mainstream media outlets. George is gracious enough to help others do the same in their local communities. 
The Sangre de Cristo Sentinel is a local newspaper with a national appeal, listen to find out why. 
You can contact him at sdc.sentinel@gmail.com with questions or just to say he's done a good job. 
George is the type to do what he can with what he has, that doesn't always mean running for office, sometimes it's deciding who will run for office. 
Look in at what 12 Round Productions is doing, too. The film Lies of Omission 2021 is an updated version of our documentary Lies of Omission.
--- Support this podcast: https://anchor.fm/tl-davis/support